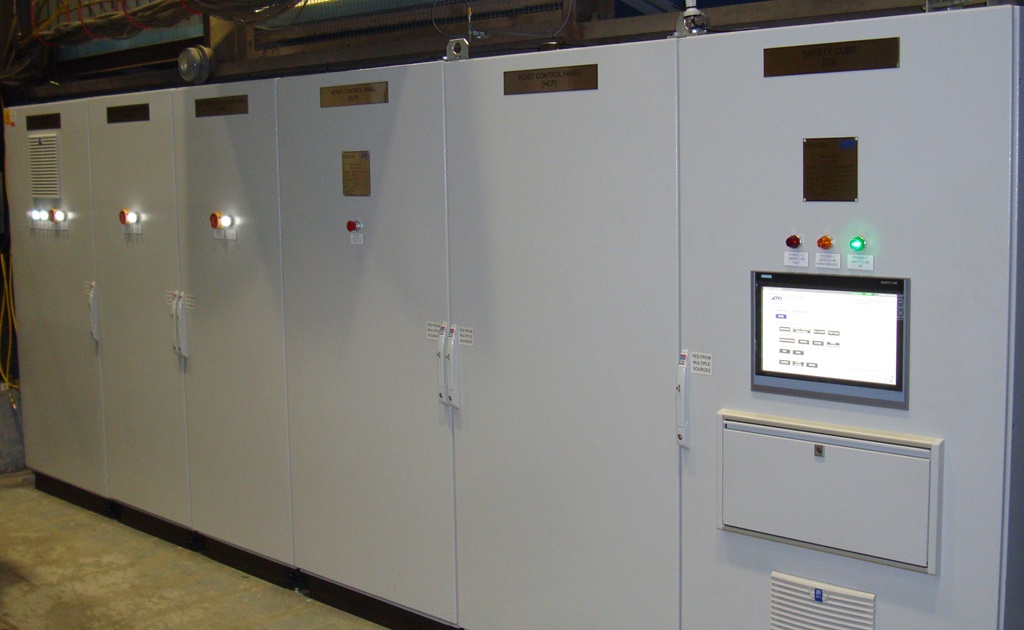 Case Study: Apply a new hoist control, safety controller and brake regulator to an existing hoist
Requirements: Design and supply an upgrade to the existing hoisting plant requiring new hoist control, electronic Lilly, brake regulator and new operator interface HMI. The hoist control needed to be integrated with an existing AC wound rotor control for service duty.
The hoist control panel, Safety Cube and brake regulator panels were integrated into one panel group to minimize on‐site wiring and to meet the limited space available.
The new console included two large touch‐screen monitors for increased functionality and ease of operation.
A maintenance computer was provided with long term data logging as well as diagnostic software with detailed troubleshooting capabilities.
Mine Hoist Control Systems are only part of our available services, check out our other services here:
http://spencerengineering.com/services/
---