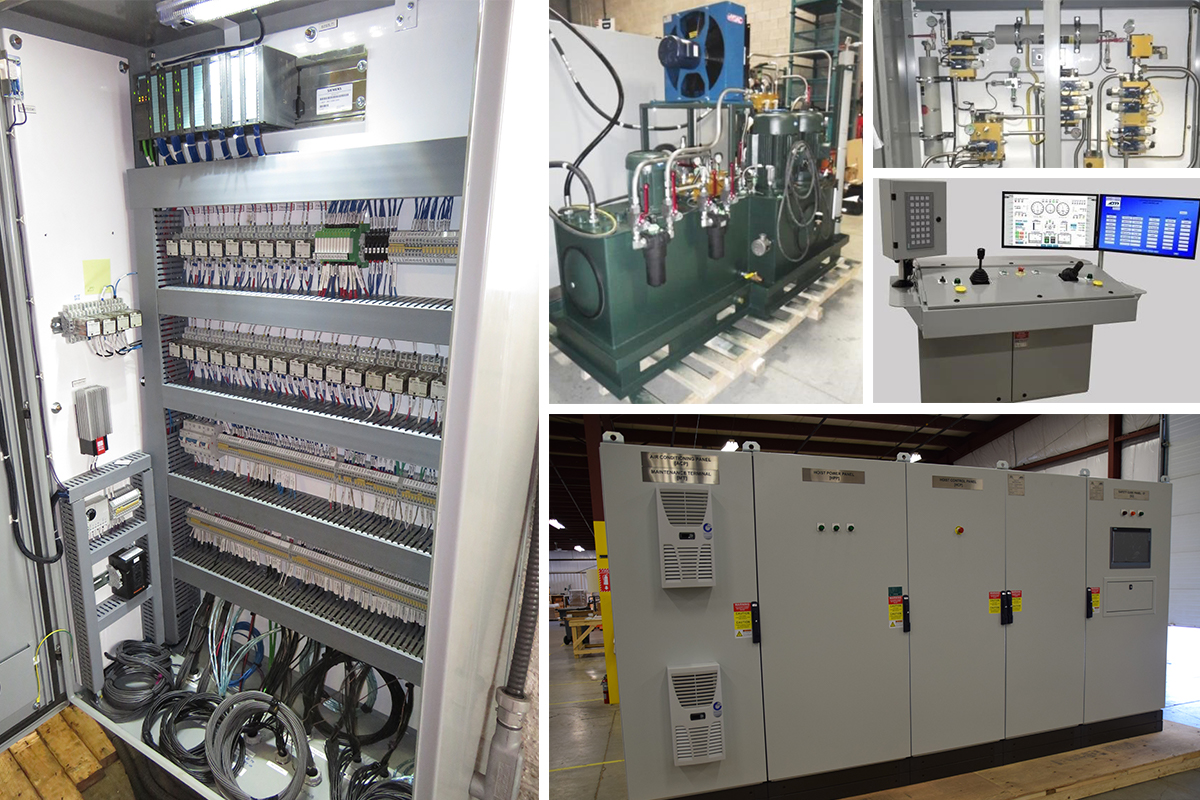 Case Study: Incorporate an upgraded brake and hoist control into an existing hoist
Requirements: Design and supply an upgrade to the existing hoisting plant requiring new hoist control, electronic Lilly, brake control with new hydraulic supply and a new operator's console. The hoist control needed to be integrated with an existing AC wound rotor control for automatic skipping.
The hoist control panel and the new Safety Cube panels were integrated into one panel group to minimize on-site wiring and to meet the limited space available.
The new hydraulic supply incorporated submersible pumps to satisfy a reduced footprint and also provided quieter operation – filtration, temperature control and system monitoring was improved.
The new console included two large touch-screen monitors for increased functionality and ease of operation.
Mine Hoist Control Systems are only part of our available services, check out our other services here:
http://spencerengineering.com/services/
---