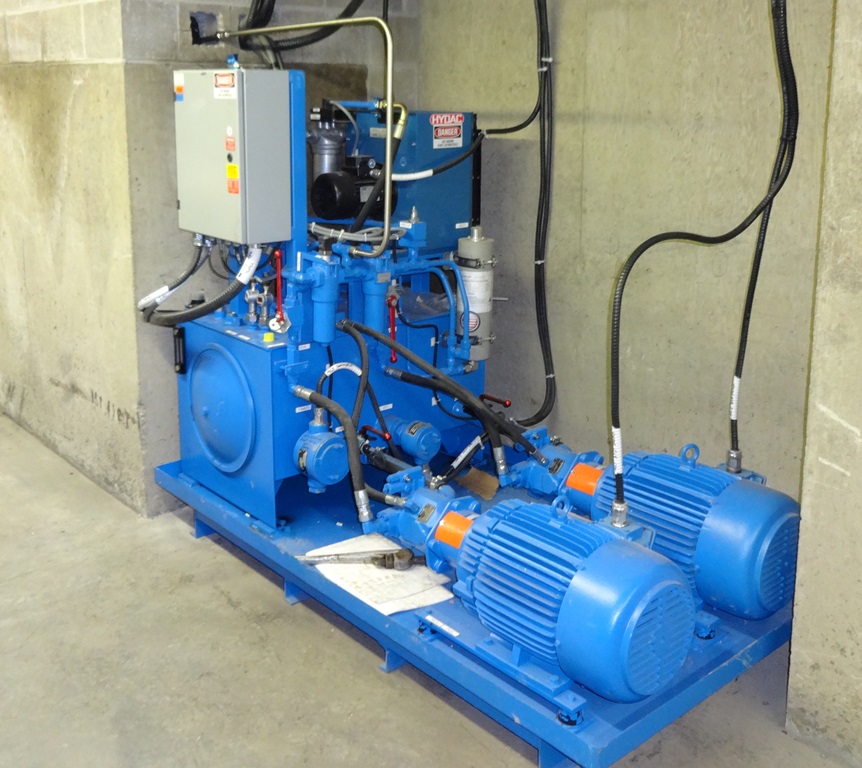 Case Study: Add pinion brake to existing double drum service hoist
Requirements: The site was wanting to perform single drum man travel during emergencies. The hoist was a double drum hoist with a single motor and was not equipped with a pinion brake. A pinion brake needed to be added to the existing hoist without affecting the current hoist/motor locations. This pinion brake would ensure that two brakes were always available during single drum operation.
A pinion brake coupling was designed to replace the existing motor coupling. Calipers were fitted to custom designed stands which allowed for mounting between the existing hoist motor and bull gear.
Due to space limitations a specially design pump unit was supplied that allowed for mount in the available space.
Pinion Brake Add-on's are only part of our available services, check out our other services here:
http://spencerengineering.com/services/
---