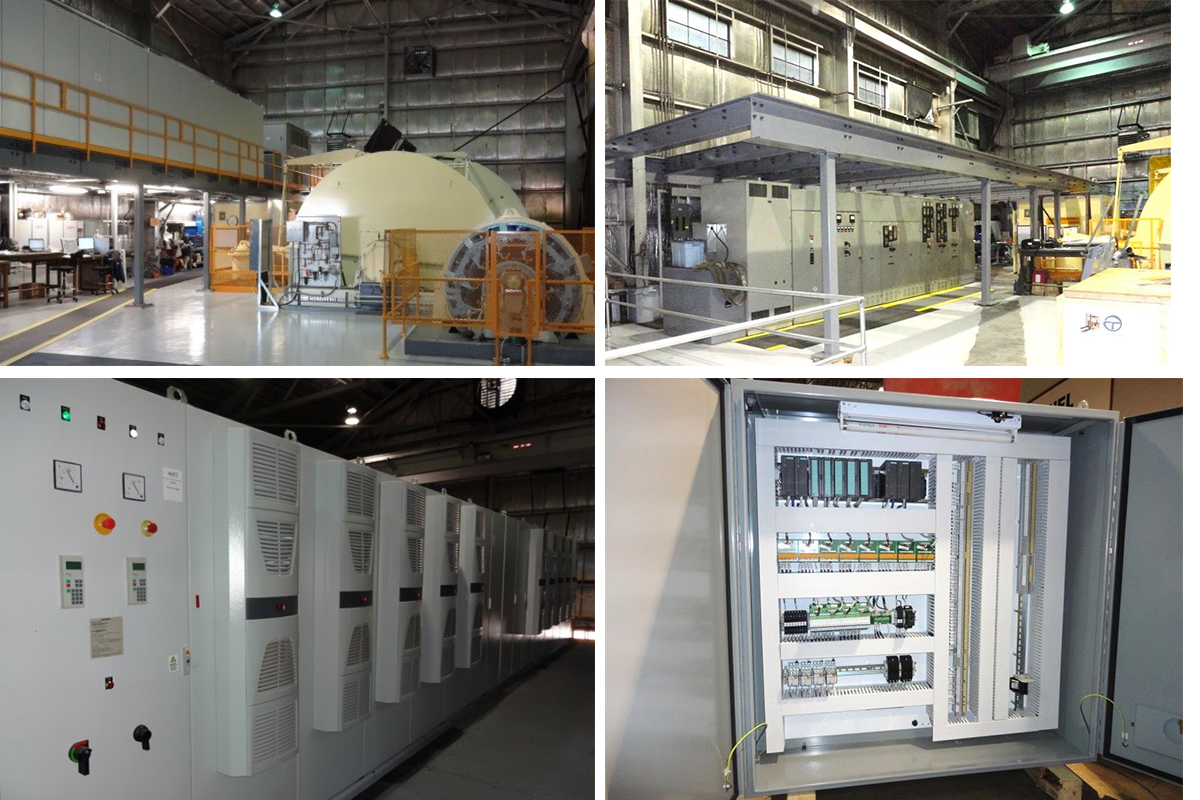 Case Study: Replacement of MG Set with New Drive and Hoist Control
Requirements: Outdated technology replaced and upgraded to an existing hoist ‐ limited time for change over and limited space, motor needed to be sent out for refurbish during the shutdown.
A new digital drive was engineered and specified for the duty requirements. To satisfy the limited space and shutdown constraints, a mezzanine was constructed above the existing power and control cabinets and the new installation was completed and pre‐commissioned, ready for a quick switchover from old to new. Downtime for the change, including final commissioning was less than two weeks, during which the hoist motor was removed and sent out for refurbish (4 days).
New Mine Hoist Drive and Control Systems are only part of our available services, check out our other services here:
http://spencerengineering.com/services/
---