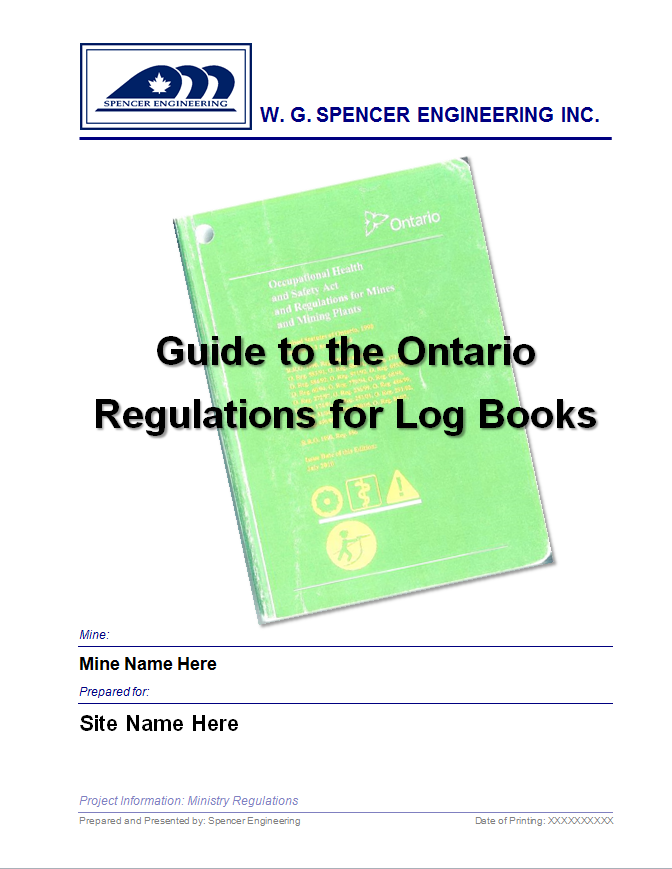 Case Study: Customized log book training
Requirements: Provide customized log book training for operators, maintenance personnel and supervisory staff.
The Ministry of Labour equivalent for most jurisdictions requires that a set of log books is maintained for the hoisting plant by the Hoist Operators, Electricians, Mechanics and Shaft Inspectors.  The details of all inspections, testing and maintenance work are to be recorded in these books by the disciplines completing the work.  These books essentially become legal documents through the life of the mine.
The objective of this course is to provide a detailed approach on how to complete and manage the entries so that the information is consistent, clear, concise and focused to meet the requirements of the ministry and to also provide a good history on the maintenance of the equipment in the hoisting plant.
This course can be designed to be delivered across all groups (electricians, mechanics, hoist operators and shaft inspectors) in the same sitting which proves beneficial in the discussions.
Check out our other Training services here:
http://spencerengineering.com/services/customized-training/
---